Sale price
$10.80
Regular price
$0.00
/ month
Unit price
per
All-in-one fuel for your day. 


🌱 60 days of our powerful 11-in-1 formula. 
🔬 Feed your energy, immunity & health.  
🚫 No Added Sugar, No Junk, Vegan. 
View full details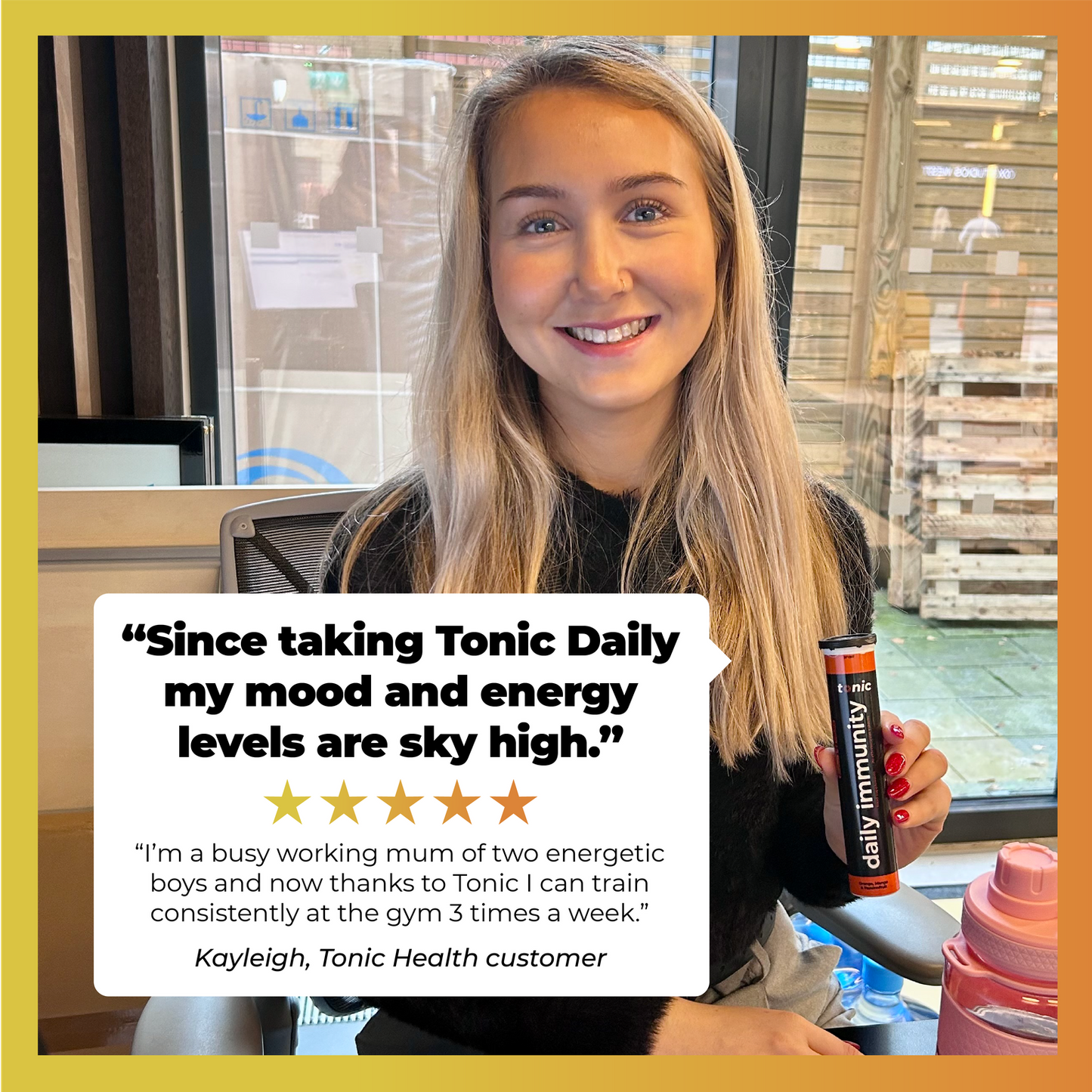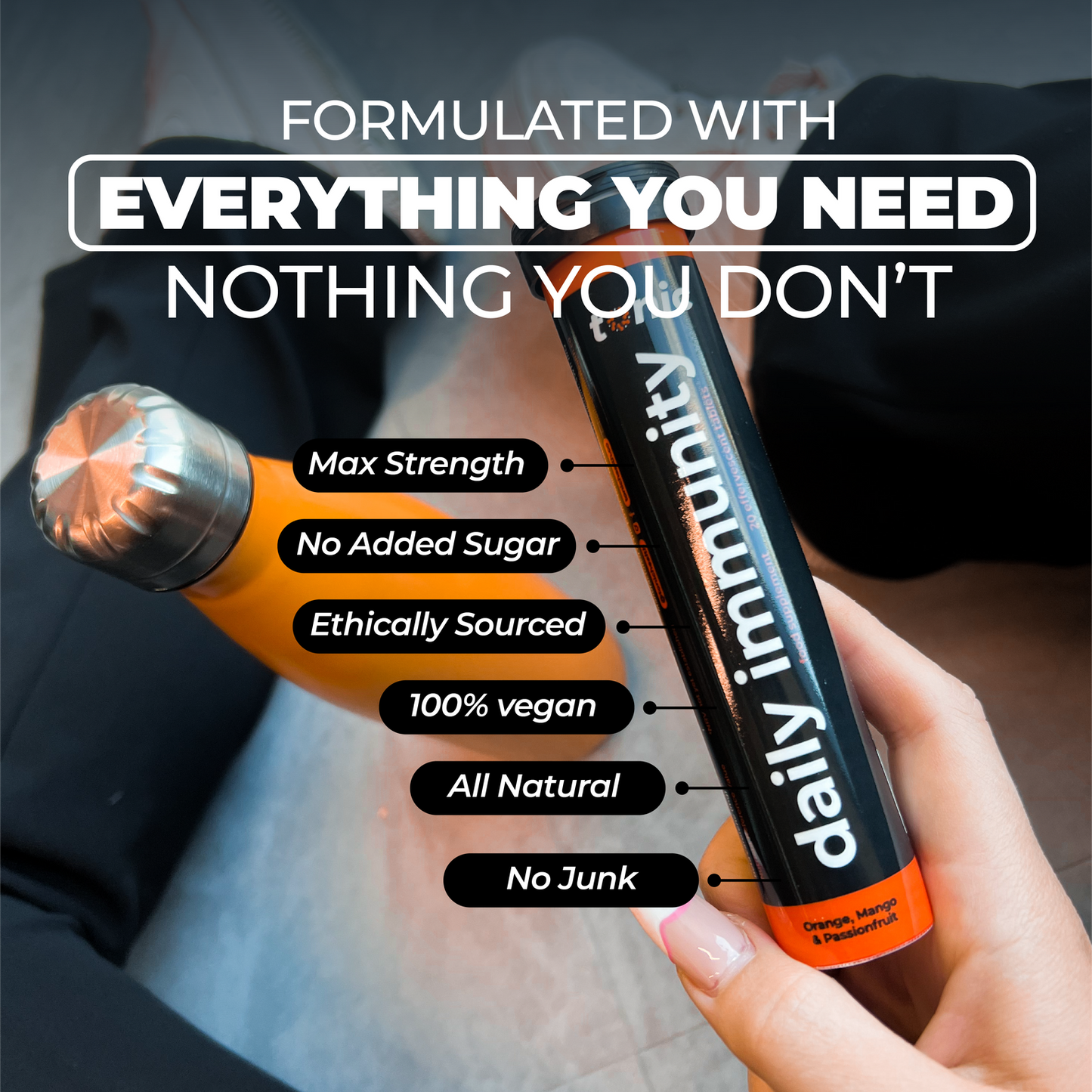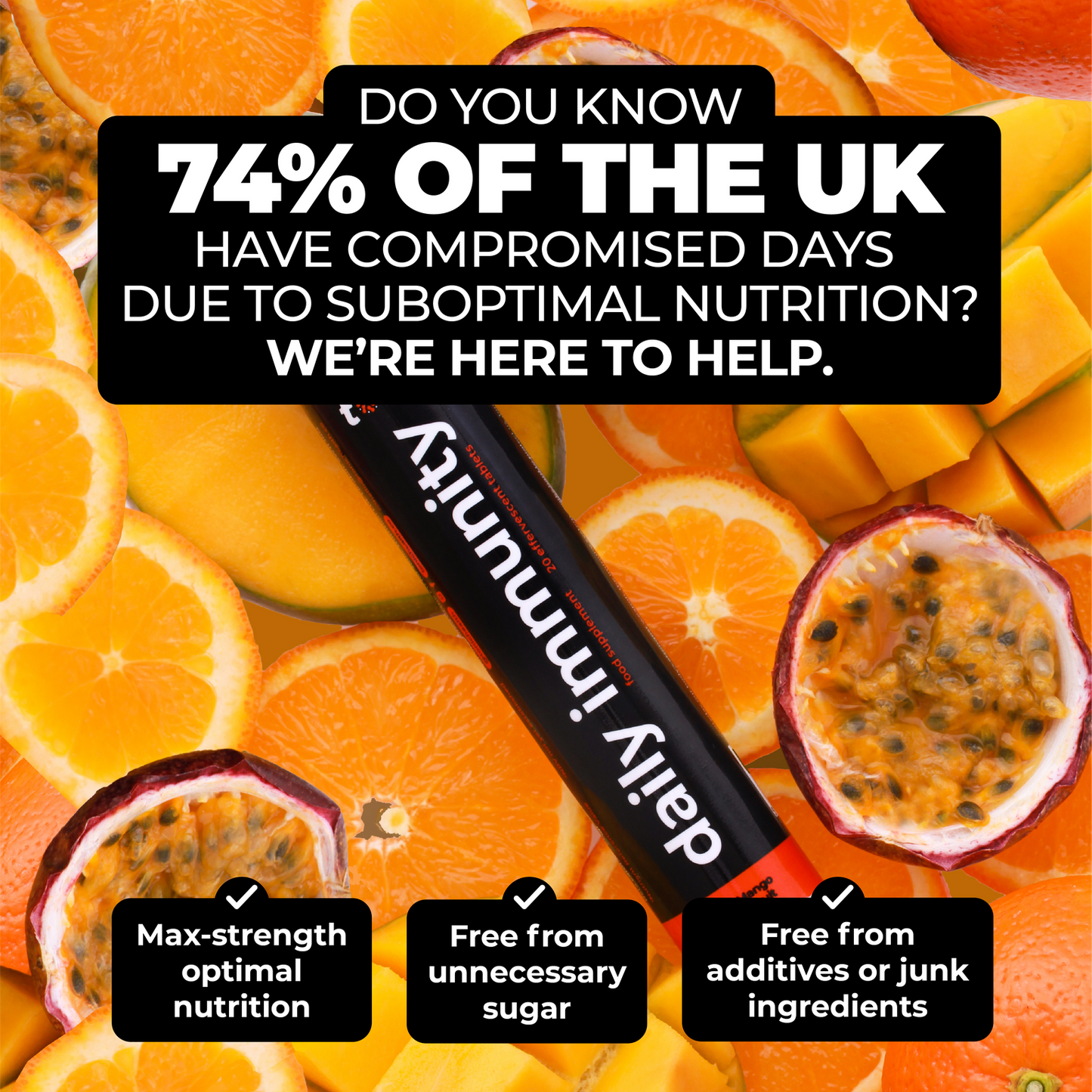 Nutrient
Properties
Per Serving
NRV
Vitamin A
Antioxidant Function
1200 ug
150%
Vitamin C
Cognitive Function
1000 mg
1250%
Vitamin D
Bone Health
25 ug
500%
Vitamin E
Immune Function
12mg
100%
Zinc
Skin Health
10mg
100%
Selenium
Immune Function
100ug
182%
Glutathione
Active antioxidant
50mg
--
Lipoic Acid
Active antioxidant
10mg
--
N-Acetyl Cysteine
Cell Repair
100mg
--
Reishi Mushroom
Immune support
2250mg
--
Immune Defense
Helps fuel your immune system so it can do it's job to keep you healthy
Boosts energy
Gets you going — fighting tiredness and fatigue so you feel fresh and energised.
Protection of Cells
Protection of DNA, proteins and lipids from oxidative stress and damage
Fight fatigue
Can help with the reduction of tiredness and fatigue
Mucous membrane support
Gross...but useful. Mucous membranes stop pathogens and dirt from entering the body
Optimal nutrition. Naturally.
Still Got Questions?
Why are vitamins so important for your Health?
How long should I take Tonic for?
When should I drink Tonic?
Multi vits
Good product from what I feel in myself
Very good, felt a noticeable difference
Taste great
Taste great. Do I see massive improvement in my energy / tiredness level? I have to be honest not much. Will take it as body needs vitamins.
Additional order
My partner bought some as a trial package, but when I tried them I liked them so much I had to order more.
These make me feel so much better in myself, encouraging me to drink alot more water.
Does what it says on the tube
I've been taking this now for three weeks and definitely feel the difference more alert during the day and not feeling tired, mind day anymore
Yes
Yes it was great took a few weeks for me to notice a difference but definitely did notice it and still useing it every day