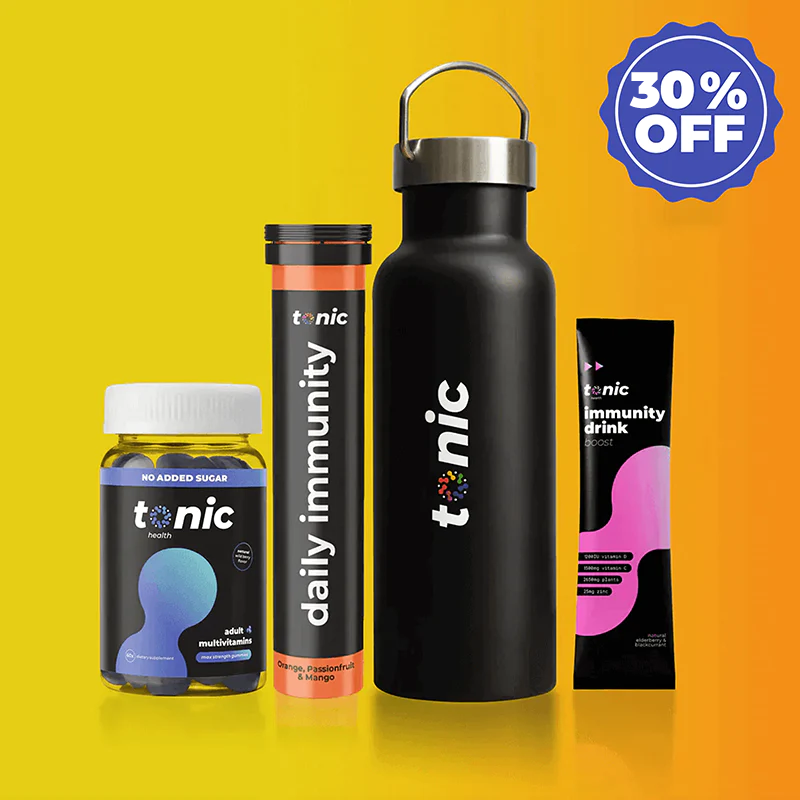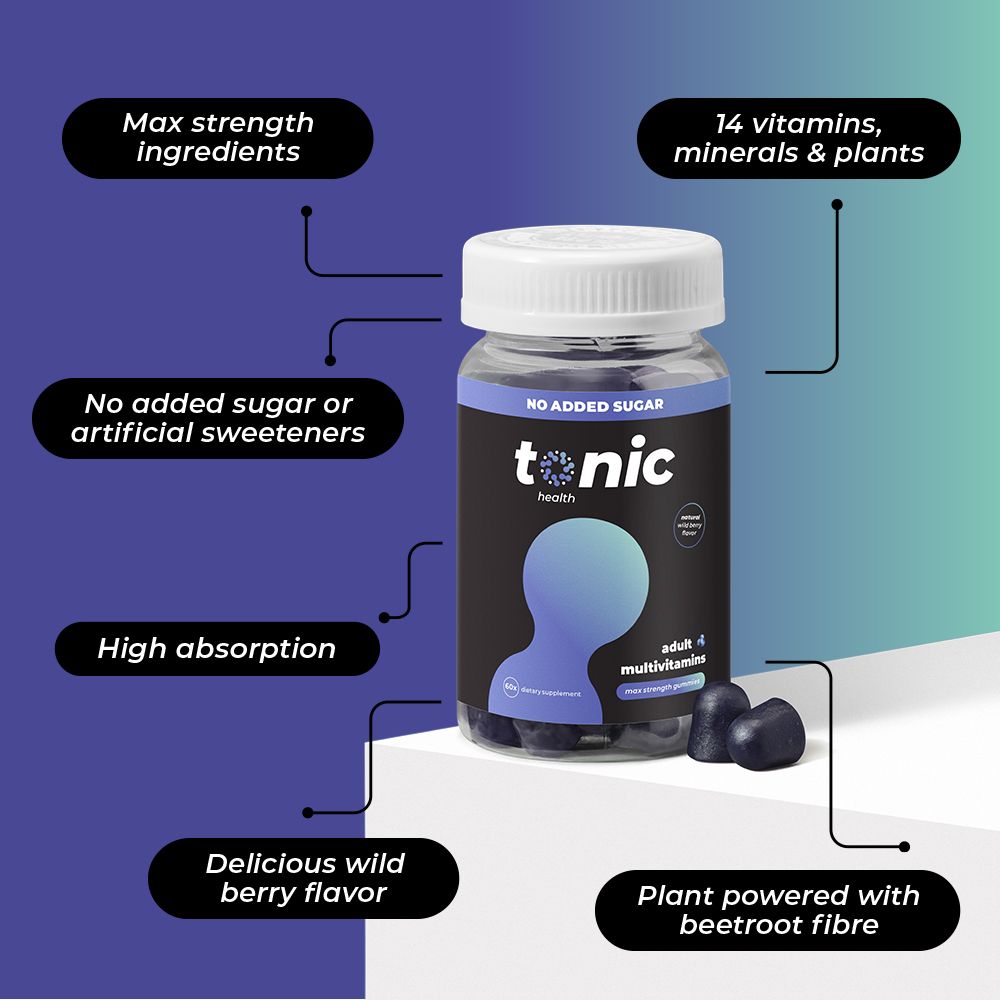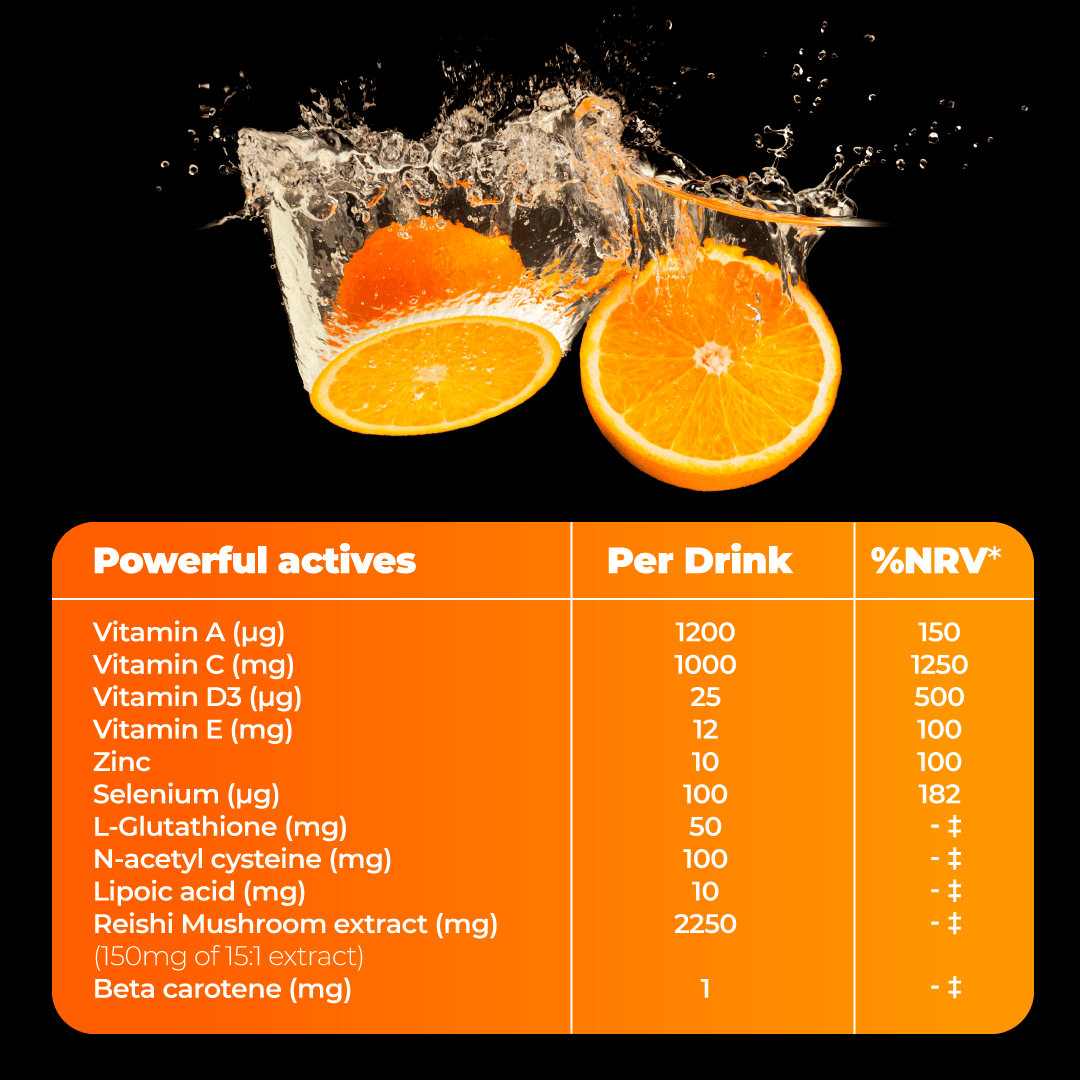 Sale price
$40.00
Regular price
Unit price
per
Not sure where to start? We've got you. Our full range to cover all your bases; Multivitamin Gummies for daily essentials, Daily Immunity to fuel your energy and our Boost for when you need... well a boost.
Bundle includes:
60 Multi Gummies - Wild Berry

20 Daily Immunity Drinks - Orange

10 Days of Boost Drinks - Elderberry

1 Tonic metal flask to enjoy your drinks
View full details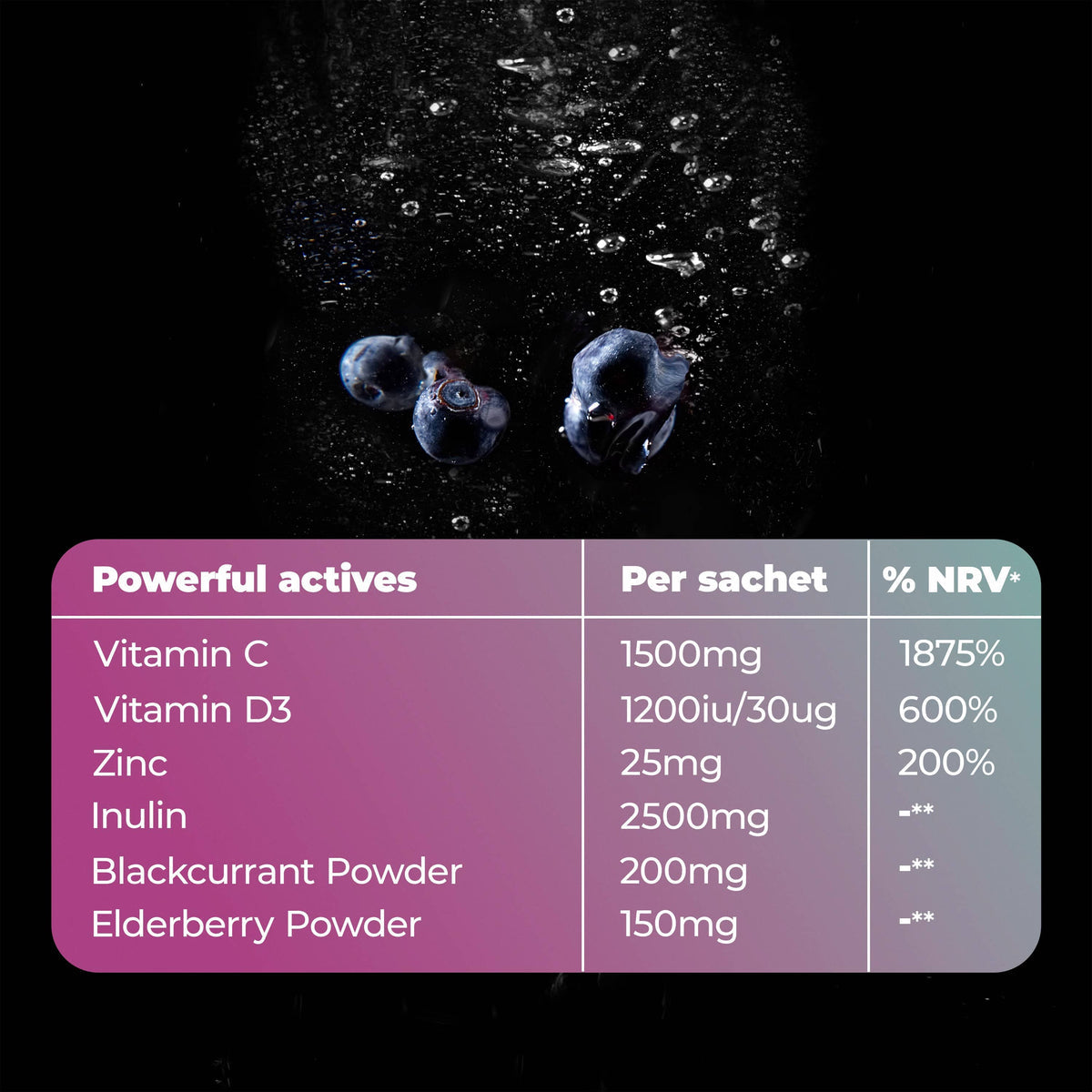 Nutrient
Properties
Per Serving
NRV
Immune Defense
Helps fuel your immune system so it can do it's job to keep you healthy
Protection of Cells
Protection of DNA, proteins and lipids from oxidative stress and damage
Fight fatigue
Can help with the reduction of tiredness and fatigue
Collagen Formation
Skin is our largest organ and first line of defense in the immune system so support for collagen formation is wise
Mucous membrane support
Gross...but useful. Mucous membranes stop pathogens and dirt from entering the body
Optimal nutrition. Naturally.
Still Got Questions?
Why are vitamins so important for your Health?
How long should I take Tonic for?
How does the money back gaurantee work?
Does Tonic contain Vitamin D?
Starter Pack
Flavours very pleasant to drink but haven't noticed any benefits yet. Particularly like the water bottle, very useful, but the t is missing from the logo! Can't see where to attach a photo.
Great product
Great taste and very easy to consume.
I think they are working but as I lost my dad to cancer last week felt pretty low bit this week feeling better with them
Kind regards Ryan
New start
After using tonic for 5 days I like the taste and like the ethos behind the product after using supermarket brands there is a big difference in quality .
It's not synthetic in looks or taste so I look forward in a full month taking tonic, so far so good.
Edward portlock .
Executive Head Chef Millbrook Events/Aston Martin uk.
Definitely worth the money!
I'm so pleased with the starter pack. I ordered it as I was fed up with my family and I being full of colds. 2 weeks on the tonic vitamin drinks has made all the difference. Will definitely order again in the future!
Tonic starter pCk
Received my SP between Xmas & NY and got straight into my orange mango & passionfruit daily immunity pack . I was confused with the different types of tablets . I was also looking for some guidance about best time to take . Are they all to be used daily? Can i subscribe so
I don't have to keep on re-ordering?