Sale price
$58.00
Regular price
Unit price
per
Includes our new and improved Max Strength range!
Get our complete package with over 120 days supply for all your health & immunity needs.
We never add sugar, preservatives or anything artificial to our drinks. Save $$$'s and rest easy knowing you're getting nothing but natural goodness. 🌿🌿
Bundle includes:

120 Daily Multivitamin Gummies - Wild Berry
20 Daily Immunity - Orange & Mango Effervescent Drinks
20 Daily Immunity - Raspberry & Lemon Effervescent Drinks
10 Max Strength Boost - Elderberry Drinks
10

Max Strength

Night Time - Cherry Drinks
1 Engraved metal flask for your tonic
View full details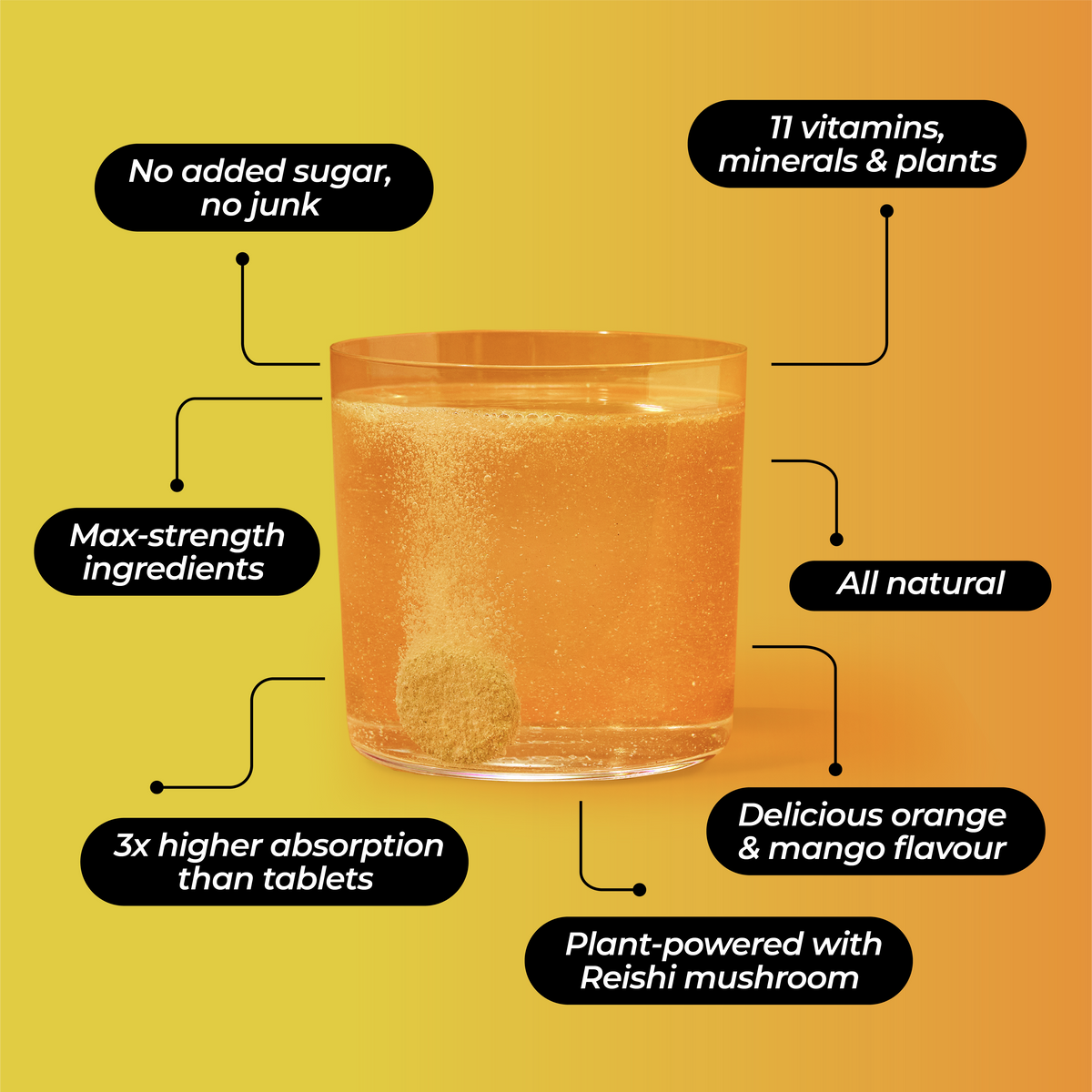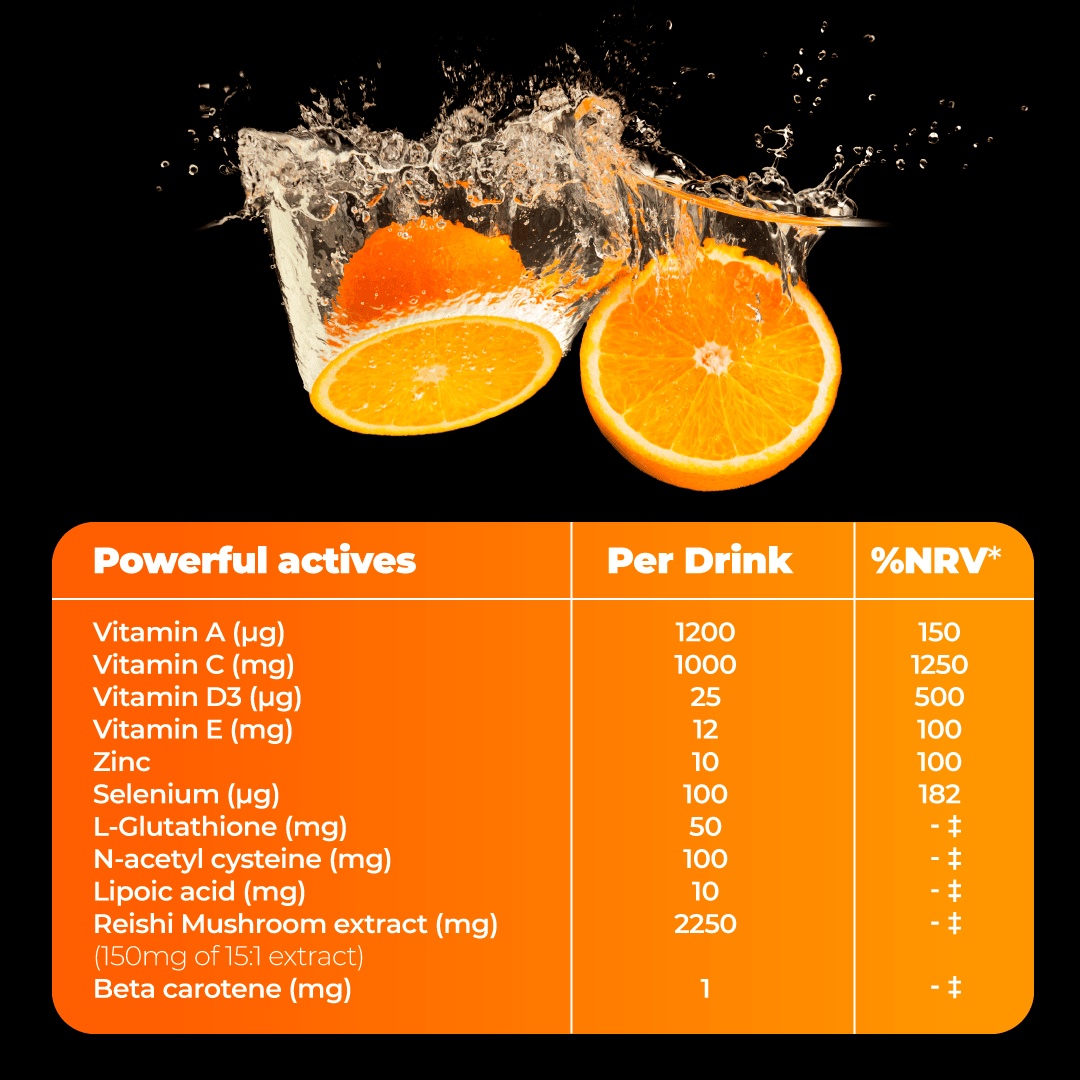 Nutrient
Properties
Per Serving
NRV
Immune Defense
Helps fuel your immune system so it can do it's job to keep you healthy
Boosts energy
Gets you going — fighting tiredness and fatigue so you feel fresh and energised.
Protection of Cells
Protection of DNA, proteins and lipids from oxidative stress and damage
Fight fatigue
Can help with the reduction of tiredness and fatigue
Nervous system support
Magnesium contributes to normal calming function of the nervous system
Mucous membrane support
Gross...but useful. Mucous membranes stop pathogens and dirt from entering the body
Optimal nutrition. Naturally.
Still Got Questions?
Why are vitamins so important for your Health?
How long should I take Tonic for?
How does the money back gaurantee work?
Does Tonic contain Vitamin D?
Tonic
Yes thanks for the gummies to
Tonic ultimate pack
Absolutely great product, only been taking for a week and feel better for it already..definitely recommend..
Life changing 5*
Been using the daily immunity for nearly 6 months now and I can honestly say it's been life changing. Energy increase, less fatigued and sleeping better. The high dose vit c helps my immune system a lot had I'm immune compromised. Drink the recover, night time and boost on the odd occasion, which helps give me that extra boost when needed. To top it off, the drinks bottle is great. Keeps drinks warm/cold.
Blow you mind ULTIMATE PACK!
Real review…. I have been using the ultimate pack for 7 days now and if I am honest I wasn't expecting much. After the first 3 days I didn't really notice anything different other than some unusual stomach noises at night. Day 7 and my routine is now set. With a daily drink fingers crossed but I think I am starting to feel slightly my energy during the day. Looking forward to seeing we're this goes! Good luck to everyone taking the 60 day challenge!
Good product little pricey
It would be unfair to judge just yet but first impressions are good! Delivery was swift, packaging great communication second to none. Product you have to remember is not full of sugars so it's not as nice to drink as you'd be used too, that said the nutritional values are second to none which is what we are after? I have had cancer and had my stomach removed, capturing nutrients is difficult for me! These help massively, I'm energised, hair looks strong, muscle growth is good and I'm more focussed! I don't feel as good generally if I skip one! I'm training everyday again! And if you wanna know how hard that is? Don't eat for eight months! Well worth a try
It works!
Been taking for longer than 6 weeks and it really has helped
The Best
This is the best vitamin tablet I have ever taken and tasted. I take it in the morning instead of having a coffee, and I feel great all day. I also take the nighttime powder which helps me have a good sleep. I feel great and it's given me more energy. I definitely recommend and I'll be putting another order in very soon.
Tonic……water bottle?
Love the product but do I need a new water bottle every time I buy a bulk order….I'm up to 3 or 4 now!! Tonic….you need to allow bulk orders without the need for a replacement bottle please 😊